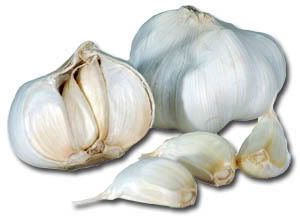 Garlic
Garlic is actually important ingredient use in Thai Food and found in every recipe prior to fry vegetables and meat. It is also unable to be missed in soup and chilli paste and as well spicy salad. This is including the pickled garlic, garlic plants and fried chopped garlic to sprinkle the food.
Benefit
- Carminative
- reduce blood pressure
- prevent heart disease
- Antibacterial, fungal, yeast, virus
Garlic Use in Thai Food
- Kaeng Khiao Wan Kai
- Beef Masaman
- Kai Phad Phed
- Phanaeng Kai
- Som Tum
- Phad Thai
- Khao Phad Kra Prao
- Nam Ya Pla
Thai people in every part eat the tamarinds? fresh leaves, flowers and the pods as vegetables and seasoning agents. The content in the ripe pods provides sour taste. People in the middle part of Thailand use the young pods as ingredient of the tamarind paste. The fresh leaves are used in soups; Tom Klong Pla Kroab and Pork and pumpkin in coconut soup.
Benefit
- Carminative
- cooling
- laxative
- antihistamine
Tamarind Use in Thai Food
- Beef Masaman
- Phad Thai

Ginger
Thai people use ginger to reduce fishes smell in many dishes; Tom Som, steam fish with lemon or fry with meat and as well ingredients in Miang (tidbits), such as Miang Kum, Miang Pla Tou, Miang Som. It is also mixed with pickling, mussels, Tai Pla, Saeng Wha, etc. Chopped ginger is tasty to fry with meat and as well Yam Pla Tu, Yam Khing, Yam Pla Kra-pong and Yam Hoy Kraeng. Pickled ginger is a good supplement to boiled rice and many types of paste. Ginger juice and ginger boiled in syrup and mixed with mung bean or sweet potatoes are tasty desserts.
Benefit
- carminative
- antihistamine
- antibacterial, fungal, yeast, virus
Ginger Use in Thai Food
- Beef Masaman